YouthBuild Director's Corner - November 2022
Meet The New YouthBuild Staff
We would like to welcome Ms. Taniqua Norman and Mr. Rodrick Barnes to the YouthBuild staff.
Ms. Norman is currently serving as the YouthBuild Case Manager who provides ongoing counseling support, advocacy, follow-up and guidance to the of YouthBuild students. This is a grant-funded program which assists students in dealing with their academic, personal, legal, and social service needs, especially those needs that interfere with their ability to meet the program requirements and their personal goals. The YouthBuild Case Manager provides intensive case management and follow-up while working closely with the entire YouthBuild staff to build leadership skills in the youth and to refer the youth to community services.
Mr. Rodrick Barnes who facilitates our General Education Development (GED) assist in preparing classes for our students and develops course objectives based on curriculum guidelines and state requirements. Mr. Barnes ensures students adhere to policies and procedures, and notifies appropriate personnel of students failing to comply. He reinforces lesson concepts and principles along with our GED Consultant, Mr. Marisa Barnes by providing individual or group tutoring sessions and following-up with students to encourage and support learning and promote maximum potential and passing state required examinations.
Gun Violence Prevention Grant
VOACC was one of 18 awardees to receive a grant from the city of Newport News to assist with the prevention of Gun Violence. Ms. Deja Horsley will serve as the case manager for the program. She comes to VOACC with extended experiences as a Family Service Worker, Social Service Specialist, and an Employment Specialist.
The grant addresses and prevents youth gun violence and recidivism to the existing residents and the goal is to offer a comprehensive program that provides a wrap-around approach to ensuring the long-term success of at-risk youth in the community. Through direct collaboration with the City of Newport News Office of the Sheriff, the Department of Juvenile Justice Newport News Court Service Unit and other community partners, YouthBuild Peacekeepers initiatives will provide social and behavioral health programming that focus on prevention and intervention activities for low-income youth ages 16 to 18 coming out of the juvenile detention system.
VOACC Also Receives Second Chances Grant
Second Chances is designed to assist non-violent offenders and formerly incarcerated individuals between the ages of 10 - 20, with transitional support services that lead to economic and social stability and healthy lifestyles. VOACC will serve non-violent individuals living with the stigma of being labeled an ex-offender. Individuals having difficulty with employment, housing, substance, addiction issues, and other systematic barriers can obtain a positive re-entry experience into society. Second Chances shall provide services to those youth who are being served in the Newport News Juvenile Detention Center (NNJDC) Post Dispositional Program who may have been diagnosed with a severe mental health disorder. VOACC intends to provide reentry services to youth (male and female) between 10 – 20 years of age who are detained in the NNJDC and show a willingness to actively participate and adhere to program components.

A Dose of Hope (ADOH) Marketing
Young Adults are inspired through music and technology. Newport News YouthBuild was blessed to received free tablets from A Dose of Hope, LLC. The students are able to use the tablets for both work within YouthBuild and personal use. This free government tablet is limited to one per household and students were able to go through the YouthBuild Case Manager for eligibility criteria. The tablet will help students to connect with friends and family through video calls and also help you to learn.

Please visit the link above for more information and see the great work Mr. Willie Brown and Ms. Hope Stith with their foundation (TruConnect) are doing for the community.
Ms. Candice Bryant has served as the Urban League of Hampton Roads Financial Opportunity Coach for YouthBuild for the past several years. While serving as a Financial Opportunity Coach, Ms. Bryant helps our students improve their financial well-being by establishing good money habits. Ms. Bryant is located at the Brooks Crossing Innovation and Opportunity Center, 550 30th Street, Suite 102, Newport News, Virginia, 23607. As the program's Financial Coach, she provides one-on-one financial coaching, improve credit, savings and assets, as well as assist with employment and educational opportunities. They also connect clients with income supports such as food stamps, utilities assistance and affordable health insurance.
Brooks Crossing is an instructional hub for STEM learning driven by team building and collaboration allowing opportunities for students and people of all ages, abilities, and disciplines to learn by designing creative solutions to real-world problems. It also serves as a Work Force Development Center for customized, flexible, comprehensive, and innovative approaches to career awareness, skills development, wealth building, support services, and case management. The Center has individualized Case Management services, Work Skills Exploration to attain certificates and Credentials, and Career Awareness and Job Search preparation and assistance.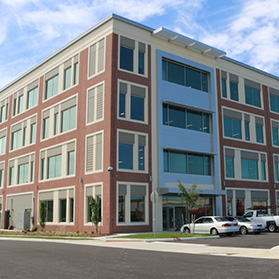 Community Knights Support YB GED
Marisa Parker, An educational consultant, was sought to provide recommendations on ways to enhance the YouthBuild High School Equivalency/GED Program. She came on board to assist Mr. Rodrick Barnes, Adult Education Instructor, in executing strategies to improve the success rates of the participants pursuing their high school equivalency credentials.
One student, who particularly stood out in our COHORT, was Ms. Kamara Robinson, a 18-year-old young lady from Newport News, Virginia. After receiving her NCCER (National Center for Construction Education & Research) credential for the Construction Technology, Ms. Robinson mentioned she chose to obtain skills to assist her in designing her own hair salon once she becomes a licensed cosmetologist. After several organizational strategies were implemented by Mr. Barnes and Ms Parker, a campaign to kickstart the success levels of the students was implemented.

Since the support of Community Knights all YouthBuild students have passed their GED examinations.
YouthBuild Job Shadowing
YouthBuild conducts a Job Shadowing program to help students learn the required skills and ace the role. The tenure of shadowing could range from a couple of hours to a few weeks, giving individuals a chance to observe the professionals closely and understand every aspect related to the job role.
Through job shadowing, students get an opportunity to observe the professionals from the field they aspire to work in. It is similar to on-job training to ensure they gain some practical experience before officially entering the professional world. As a result, when they get placed as employees in different firms or organizations, they effectively prove their worth at the workplace.
Mr. Albert Cundiff has benefited from this program by working with QED Welding, a multi-faceted company with teams of professional and technical experts to provide ship repair and modernization support to the U.S. Military and Maritime Industry. Albert worked with QED for 2 days and currently is preparing his applications for various positions in both the Newport News Shipyard and other local welding companies.
Newport News STEM Event
Newport News YouthBuild and students had the opportunity to engage in hands-on activities with STEM-centric exhibitors recently at the Brooks Crossing Innovation and Opportunity Center (BCIOC) located in the Southeast Community of Newport News.
Though the free event is geared toward elementary and middle school students, it was open to visitors of all ages. Newport News students not only have the opportunity to receive their GED, leadership training, but are also able to get STEM certified once they complete the National Center Construction Education and Research (NCCER) Core and Safety certifications.
Newport News Wins 2 Innovation Awards
Each year, the Virginia Municipal League (VML) recognizes the outstanding work being performed by local governments across Virginia. Through their Innovation Awards, the VML highlights inventive problem-solving, excellence in management, citizen participation, and improved services to citizens. VML received nearly 80 entries for the 2022 awards, and volunteer judges selected one winner in each of eight categories. The City of Newport News is being honored in two categories – Public Safety and Working with Youth. Newport News is the only municipality to receive two awards. Congratulations to City of Newport News and Newport News Youthbuild staff and Program Partners.

The Virginia Municipal League is a statewide nonprofit association of city, town, and county governments established in 1905 to improve and assist local governments through legislative advocacy, research, education, and other services. The membership includes 38 cities, 170 towns and eight counties. For more information, visit www.vml.org.
Providing Hope
Four Oaks Day Services & Training Center is a beacon of hope and opportunity in the heart of Newport News that helps people transition out of homelessness into employment, stable housing and independence. The Center is operated by the Newport News Department of Human Services. Newport News students participated in the painting of a mural signifying "HOPE" and the promise the Newport News community has for their residents.
In addition to providing comprehensive supports that transform peoples' lives, services at Four Oaks meet the basic needs of homeless individuals and families. The Center features: Showers and restrooms, Laundry facilities, Mailing address/Mail pickup, Family room with children's area, Private meeting and counseling, spaces, telephone access, quiet resting areas, snacks twice daily, haircuts, Storage for personal items while on-site.
If you are currently homeless or at risk of losing housing, call the Regional Housing Crisis Hotline at 757-227-5932.
The opportunity to succeed lies in your drive and passion. Love what you do and do what you love. La oportunidad de tener éxito radica en su impulso y pasión. Ama lo que haces y haz lo que amas.
"Greatness is not measured by what a man of woman accomplished, but by the opposition he or she has overcome to reach their goals." – Dorothy Height
I want to give a special thanks to my entire YouthBuild staff: Mr. Kenneth O'Neil, Mr. Greg Rankin, Ms. Taniqua Norman, Ms. Deja Horsley, Ms. Marisa Parker, Ms. Violet Voorhess, Mr. Rodrick Barnes, and Mr. Brian Robinson. The reason why the students are reaching success and meeting both educational and professional goals is because of your tireless efforts and your dedication to excellence.
Lastly, to VOACC leadership, Newport News and Portsmouth leadership, and all program partners, thank you and may His blessings continue in all your lives.
COHORT 10 will begin January 9, 2022.
YouthBuild video links for sharing and outreach:
https://www.wavy.com/hr-show/newport-news-announces-college-career-readiness-program/
https://www.dropbox.com/s/6zojpxgg0fhuo1k/RealNotes-Willie-Episode-YouthBuild.mp4?dl=0
https://www.wtkr.com/news/newport-news-program-trains-at-risk-youth-to-fill-skilled-trade-positions
https://www.wavy.com/news/local-news/newport-news/newport-news-youthbuild-helps-young-people-gain-job-skills/
LET'S GET THE WORD OUT TO THE COMMUNITY(IES).
Commitment + Opportunity = Success
Blessings to all and happy Holidays
Daniel S. Carrera
Newport News YouthBuild Program Director
(540) 514-1207
dcarrera@voaches.org