Leola Dorsey Community Residences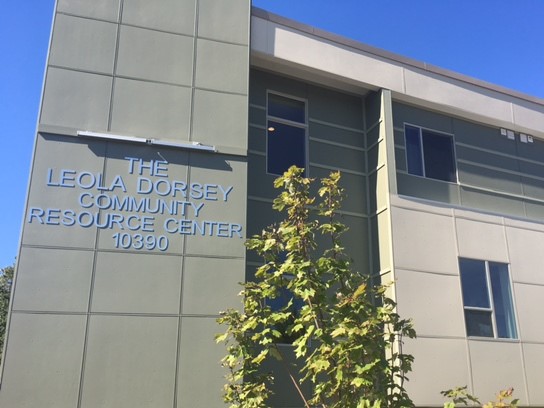 The Residences at the Leola Dorsey Community Resource Center (LDCRC) is a permanent housing program that provides support services to individuals that are chronically homeless or at risk of homelessness.
More About Our Services
Supportive Services are voluntary, except for case management, and include onsite counseling support and community resources to establish opportunities for residents who need assistance towards making positive life changes necessary to achieve self-sufficiency. During the initial orientation, an assessment is completed to identify the needs of the residents. After the completion of the assessment, staff members are able to provide services and referrals to the resident through partnering with local agencies and organizations within the community to enhance the quality of life for the resident. Residents who require additional support and meet the required psychiatric criteria may participate in the Psychiatric Rehabilitation Program (PRP). In addition to service plans and individual counseling a number of educational, support and recreational and groups are provided to assist residents achieve their goals.
Persons served are chronically homeless single adults, seniors, persons with disabilities, and veterans.

Eligibility criteria include:
Meet the income requirements and complete income certification annually.
Must have a valid Maryland state identification card or driver's license and social security card.
Complete the Baltimore Regional Housing Program Application.
Must pass a credit and background check by Property Management.
Services Offered
case management
mental health/substance abuse services
assistance with public benefits
employment assistance
financial literacy classes
life skills training
health education classes/screenings
cooking and nutrition classes
Residents are assisted and referred for healthcare needs and benefits, GED classes, vocational training and other.
Housing is located on the second floor of the facility. Leola Dorsey also offers a laundry room, community room, library and courtyard. On the first floor, Leola Dorsey residents and others in need from the community, have access to the Grassroots Day Resource Center managed by our partner, Grassroots Crisis Intervention. The Center provides meals, showers, limited laundry, fellowship and social services to those in need.
For more information call (240) 297-7145
Hours of Operation
Administrative Offices are open Monday—Thursday, 9:00 AM—8:00 PM, and Friday, 9:00 AM—5:00 PM
Location
10390 Guilford Road
Jessup, MD 20794